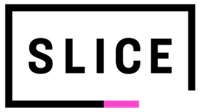 Slice is a specialty television network in Canada, owned by Corus Entertainment. It was the original home of Big Brother Canada (BBCAN), the country's English-language version of Big Brother, between 2013 and 2014. It has also aired spin-off programming to both BBCAN and Big Brother U.S. (BBUS), including Big Brother: After Dark and Big Brother Canada Side Show.
Slice broadcasts lifestyle and entertainment programming aimed at women, such as the Real Housewives franchise, including local adaptation The Real Housewives of Toronto.
Association with Big Brother
Big Brother U.S.
Slice's sister network, Global, has aired BBUS in Canada from its inception in 2000. Since 2007, Slice has carried BBUS spin-off Big Brother: After Dark, a nightly three-hour television broadcast of its live feeds.
Big Brother Canada
Following the success of BBUS on Global, Slice announced on May 31, 2012 that it had commissioned BBCAN[1], the first ever English-language adaptation of Big Brother in Canada.
The first season of BBCAN began on February 27th, 2013, accompanied by its own version of Big Brother: After Dark, which also aired on Slice.
Slice renewed BBCAN for a second season, which began on March 5th, 2014, with After Dark returning. For this season, Slice also launched a second spin-off, Big Brother Canada Side Show, which aired once a week. It featured host Arisa Cox and two regular panellists discussing the past week's action, catching up with the latest evictees, and interviewing special guests.
After the first two seasons of BBCAN proved successful, it was announced in 2014 that BBCAN would be moving to Global[2] for its third season. However, Slice remained the home of the After Dark and Side Show spin-offs during the third and fourth seasons.
Both spin-offs were cancelled ahead of BBCAN's fifth season in 2017, bringing Slice's association with the show to an end.
Gallery
References
External Links
Community content is available under
CC-BY-SA
unless otherwise noted.