Jason Guy was a houseguest on Big Brother 3.
He was best known for his alliance with Danielle Reyes and controlling the game along with Danielle. He ultimately placed 3rd after his ally, Lisa Donahue cast the sole vote to evict him thus making him the 10th and final member of the jury.
Biography
Jason Martin Guy was a 25-year-old former Army ranger from Portland, Maine. He is a born-again Christian, and his religion played an important role in his life both inside and outside the Big Brother house.
Player History - Big Brother 3
Competition History
Week 1
Food
Win
Reward
Win
HOH
Loss
POV
Loss
Luxury
Loss
Week 2
HOH
Loss
Food
Win
POV
Loss
Week 3
HOH
Loss
Food
Win
POV
Loss
Week 4
HOH
Loss
Food
Win
POV
Loss
Week 5
HOH
Loss
Food
Win
POV
Loss
Week 6
HOH
Loss
Food
Win
Luxury
Win
POV
Loss
Week 7
HOH
Win
Food
Win
POV
Win
Week 8
HOH
Previous HOH
Food
Win
POV
Loss
Week 9
HOH
Win
Food
Sat Out as HOH
POV
Loss
Week 10
HOH
Previous HOH
Luxury
Win
Food
Win
Luxury
Win
Week 11
HOH Part 1
Loss
HOH Part 2
Win
HOH Part 3
Loss
Voting History
HOH History
Original Nominees
Post-Veto Nominees
Intended Target
Week 7
Week 9
Post Big Brother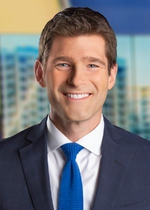 Jason now works for Orlando's NBC affiliate WESH on the news.[1][2]
Trivia
References
Big Brother 3 House Guests
| | | | | | |
| --- | --- | --- | --- | --- | --- |
| | | Jason | | | |