Jason Martin Guy was a houseguest on Big Brother 3.
He formed a game-long alliance with Danielle Reyes early on, allowing them control the game and make it to the final three together. However, after his number 2 ally, Lisa Donahue, won the Final Head of Household competition, Jason and Danielle found themselves together on the block, with Lisa casting the sole vote to evict Jason, making him the 10th and final member of The Jury.
Biography
Retrieved from CBS.com
Age: 25
Marital Status: Single
From: Mobile, AL
Favorites
Three adjectives that best describe me: Passionate, compassionate, fun
Favorite film: Moulin Rouge, Ocean's 11
Favorite TV show: BIG BROTHER, SURVIVOR, Seinfeld
Favorite actor: Tom Hanks
Favorite actress: Nicole Kidman, Natalie Portman
Favorite band: Delirious, The Rock and Roll Worship Circus
Favorite hobbies: Computer, making videos (shooting, acting, editing), performing with my band, hanging with friends, movies, TV, music
Personal hero: My parents
Q&A
Why did you want to be on BIG BROTHER? To win the money! Plus, I'm a huge BIG BROTHER fan and wanted to be on the show.
What strengths do you bring to BIG BROTHER? My easygoing personality and the ability to adjust quickly to new situations and new people.
What weaknesses do you bring to BIG BROTHER? I am too nice. I might get attached to someone and not want to vote them out.
What comfort item from home will you miss the most?: Computer and internet--it provides entertainment and contact with friends.
What type of news from the outside world will you miss the most? Anything about my family--not knowing what is going on in their lives.
Do you tend to perform better in physical or mental competitions? I feel like I am about average in both areas. I hope that I will do well in mental competitions.
How do you plan to win BIG BROTHER? Build relationships with all players, align myself with two key people, stay in the game at all times, and adjust to any changes thrown my way.
What is your biggest fear as you begin BIG BROTHER? That I will be able to keep my integrity as I play the game.
What is your motto? There are only two things that can hinder your dreams: money and your imagination. If the second is great enough, the first will never be a problem.[1]
Player History - Big Brother 3
Competition History
Week 1
Food
Win
Reward
Win
HOH
Loss
POV
Loss
Luxury
Loss
Week 2
HOH
Loss
Food
Win
POV
Loss
Week 3
HOH
Loss
Food
Win
POV
Loss
Week 4
HOH
Loss
Food
Win
POV
Loss
Week 5
HOH
Loss
Food
Win
POV
Loss
Week 6
HOH
Loss
Food
Win
Luxury
Win
POV
Loss
Week 7
HOH
Win
Food
Win
POV
Win
Week 8
HOH
Previous HOH
Food
Win
POV
Loss
Week 9
HOH
Win
Food
Sat Out as HOH
POV
Loss
Week 10
HOH
Previous HOH
Luxury
Win
Food
Win
Luxury
Win
Week 11
HOH Part 1
Loss
HOH Part 2
Win
HOH Part 3
Loss
Voting History
HOH History
Original Nominees
Post-Veto Nominees
Intended Target
Week 7
Week 9
Post Big Brother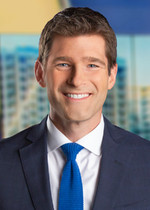 Jason now works for Orlando's NBC affiliate WESH on the news.[2][3]
It was announced on August 1, 2020 that Jason and his fellow Big Brother 3 houseguest, Danielle Reyes were coming out with a podcast called The Secret Alliance.

The first episode aired on August 3, 2020 on YouTube.
Trivia
References
Big Brother 3 (US) Houseguests
| | | | | | |
| --- | --- | --- | --- | --- | --- |
| | | Jason | | | |
Community content is available under
CC-BY-SA
unless otherwise noted.