The Gamechanger is a competition twist in Big Brother 19 (UK) that gives housemates a chance to save a nominated housemate from eviction.
The competition is an adaptation of the Power of Veto that has been used in Big Brother U.S. and Big Brother Canada.
How It Works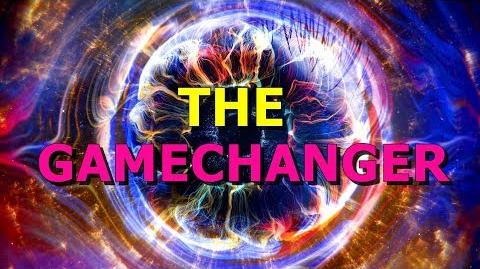 The Gamechanger allows the owner to save one of the nominated housemates from eviction through a weekly competition.
The Gamechanger Competition Contestant Selection

Similar to the Power of Veto, six housemates will participate in the competition:
The richest housemate - The housemate who currently has the most "Big Coin"
The nominated housemates - Whoever is nominated housemates
Selected housemates - If there less than five nominated housemates, the richest housemate will choose additional housemates in order to level it to six.
The six housemates will then compete in the Gamechanger Arena next door in the old Others house for the chance to win the power.
The Gamechanger Ceremony
The housemates are gathered around the kitchen table and Big Brother comes over the intercom to start the ceremony. The winner of the Gamechanger power is then told to make their decision to save a nominated housemate or leave the nominations the same. If the holder wishes the use the power, they will get up and place the dice medallion around the saved housemate's neck and return to their seat to end the ceremony.
History
List of Gamechanger Competitions
Trivia
This is the first time since Big Brother 11 (UK) that nominated housemates have the option to save themselves from eviction.
This is the first game element from the North American style of Big Brother that has been used in the United Kingdom.
References
Community content is available under
CC-BY-SA
unless otherwise noted.