Wiki Targeted (Entertainment)
Play Sound
Britney Elizabeth Godwin (née Haynes) was a houseguest on Big Brother 12 and Big Brother 14.
In BB12, Britney was memorable for her close friendships with Monet Stunson, Lane Elenburg, and Ragan Fox, her rivalry with Rachel and Brendon, and for being unaware that she was helping The Brigade alliance. When she failed to win HOH at the final 4, she became the target for being the only non-Brigade member left. After failing to win the POV, Enzo cast the sole vote to evict her. She placed 4th and was the 6th member of the jury. On finale night, she won the America's Favorite Houseguest award.
In BB14, she was known for returning as a Coach, being a member of The Quack Pack alliance, and her big sister relationships with Ian Terry and Danielle Murphree. Her game came to a shocking end at the final 8 after the target Dan Gheesling managed to miraculously get himself off the block which resulted in HOH Frank Eudy blindsiding Britney and her allies minus Dan by putting her on the block. She was evicted in a 4 to 1 vote, with Ian being the sole vote to keep her. She was the third and final coach to get evicted. She placed 8th and was the second member of the jury.
Britney is also known for her snarky sense of humor and quick wit. She garnered widespread attention and praise for her Diary Room commentary, with one of her comments making the Emmys. Her natural ability to make everyone laugh helped her become a fan favorite and one of the most beloved players of all time. She is also highly intelligent, well-spoken and considered one of the show's greatest social players.
Biography
Retrieved from CBS.com
Big Brother 12
Name: Britney Haynes
Age: 20
Current Residence: Huntington, Ark.
Occupation: Hotel Sales Manager
Three adjectives that describe you: Argumentative, comedic and opinionated
Favorite activities: Traveling, arguing, taking my dog on walks, cooking and cleaning
What do you think will be the most difficult part about living inside the Big Brother house: Sharing a bathroom and pretending to laugh at dumb comments
Strategy for winning Big Brother: Pretending to be nice and always a bit elusive - people want what they can't have!
What types of people would you NOT choose to live with you in the house: Egomaniacs and old people
A recurring theme on Big Brother is "expect the unexpected." How would you handle "the unexpected:" I think I can handle anything. I wouldn't like the forced alliances, though.
Which past Big Brother cast member did you like most or least: I liked Janelle and Dr. Will. They were both funny, attractive and intelligent.
What are you afraid of: BIRDS! I'm not kidding. It's a phobia.
Finish this sentence: "My life's motto is:" Never regret anything that made you smile. Is there anything else you want the fans to know about yourself: I am so much more than meets the eye! I look like a typical blonde from the south, but I've got a lot of spice to my personality. I'm a good mix of Chelsea Handler and Martha Stewart.[1]
Big Brother 14
Britney Haynes, the hilarious and sometimes naive Pharmaceutical sales rep, was famously evicted in Season 12 by Enzo, Matt, Lane, and Hayden – "The Brigade." In Britney's own words, "I got really badly burned… it was not smart." This fourth-place finisher has learned from her mistakes and is excited to return as a coach. Her plan is to very carefully and deliberately give her team members just the right amount of information. She knows that playing an emotional game isn't always the best strategy and she is going to make sure that her team isn't playing too emotionally and sees the big picture. Since BIG BROTHER 12, Britney got married, moved to Tulsa, Oklahoma and bought a house. This 22-year-old newlywed is looking forward to another summer in the BIG BROTHER house and is hoping to make more memories, like her favorite from season 12: "when Kathy got stuck in the caramel."[2]
Player History - Big Brother 12
Competition History
Week 1
HOH
Loss
Have/Have-Not
Have
POV
Not Picked
Week 2
HOH
Loss
Have/Have-Not
Have-Not
POV
Win
Week 3
HOH
Loss
Have/Have-Not
Have
POV
Not Picked
Week 4
HOH
Loss
Luxury
Loss
POV
Win
Week 5
HOH
Loss
Have/Have-Not
Have
POV
Win
Week 6
HOH
Loss
POV
Not Picked
Week 7
HOH
Win
Have/Have-Not
Sat Out as HOH
POV
Loss
HOH
Previous HOH
POV
Loss
Week 8
HOH
Loss
POV
Loss
Week 9
HOH
Loss
Luxury
Win
POV
Loss
Have/Have-Not History
Week 1
Have
Week 2
Have-Not
Week 3
Have
Week 4
Have
Week 5
Have
Week 6
Have-Not
Week 7
Have
Week 8
Have/Have-Not Phase Over
Week 9
Voting History
HOH History
Original Nominees
Post-Veto Nominees
Intended Target
Week 7
THEN
Player History - Big Brother 14
Competition History
Week 1
HOH/HTR
Coach
Coaches Competition
Loss
POV
Coach
Week 2
HOH
Coach
Coaches Competition
Loss
POV
Coach
Week 3
HOH
Coach
Coaches Competition
Loss
POV
Coach
Week 4
HOH
Loss
POV
Not Picked
Week 5
HOH
Loss
Have/Have-Not
Have-Not
POV
Not Picked
Week 6
HOH
Immunity
POV
Not Picked
HOH
Loss
POV
Not Picked
Week 7
HOH
Loss
GBOV
Loss
POV
Loss
Have/Have-Not History
Week 1
Coach Phase
Week 2
Week 3
Week 4
Have
Week 5
Have-Not
Week 6
Have
Week 7
Have
Voting History
Post Big Brother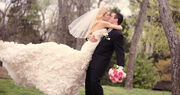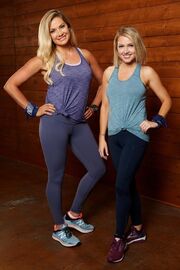 After Big Brother 12, Britney reconciled with her high school sweetheart Nathan "Ryan" Godwin. They married in March 2012.[3]
She made a guest appearance on Big Brother 15 via Video Message in the second week to introduce the Power of Veto competition, which was based on her pregnancy.
On July 13, 2013, Britney gave birth to a baby girl named Tilly Elizabeth.[4]

On September 1, 2013, Tilly was diagnosed with cancer.[5]

In 2014 Britney won 2 Awards in Reality-show.eu event Reality Awards.
On January 15, 2015, Britney gave birth to her second child, a baby girl[6] named Minnie Elizabeth.
Britney competed on a Big Brother Primetime Special of The Price is Right that aired on May 24, 2016.[7] Britney and her partner, Kari lost their pricing game as well as the Showcase Showdown, and as a result were unable to bid on a Showcase.[8]
On June 10, 2017, Britney gave birth to her third child, a baby girl named Rhue Elizabeth.[9]
During the Summer of 2018, Britney competed on the the thirty-first season of The Amazing Race with season 14 houseguest Janelle Pierzina as her partner on a special "Reality Clash" season against former Big Brother (U.S.), Survivor, and The Amazing Race contestants.[10][11] They competed against fellow Big Brother players Rachel Reilly & Elissa Slater, and Nicole Franzel & Victor Arroyo. Janelle & Britney were eliminated in 8th Place.[12]
She returned for Big Brother 20 along with Derrick Levasseur, Paul Abrahamian, Josh Martinez, Daniele Donato and Dominic Briones (offscreen) to celebrate Nicole Franzel and Victor Arroyo's engagement.
Trivia
In Big Brother 12, she was the last houseguest remaining that was not a "real" member of The Brigade. She was also the last female houseguest standing.
She is one of the first two houseguests from Arkansas, along with Kathy Hillis.
In Big Brother 12, Britney was tied with Brendon Villegas in having the second most competition wins with four wins, only behind Hayden Moss's five competition wins.
In Big Brother 12, she was the only female to win the Power of Veto, which she won three times.
In a list published months after the Big Brother 14 finale, Runner-up and Big Brother 10 winner, Dan Gheesling, rated Britney as the most dangerous player in the house.
Britney was the only Coach in the Big Brother 14 jury, as Janelle and Boogie were evicted before the jury phase while Dan was a finalist.
She was the only Coach in Big Brother 14 to not win any competitions.
Britney is the first houseguest to be "zinged" by the Zingbot twice on the show.
When asked by host Julie Chen if she would play the game a third time, Britney replied, "Never say never."

In an interview with Jeff Schroeder, she changed her statement due to having her kids.

Britney is one of 17 to compete in another CBS reality show aside from Big Brother. The others are Alison Irwin, Jeff Schroeder, Jordan Lloyd, Brendon Villegas, Rachel Reilly, Hayden Moss, Caleb Reynolds, Jeff Weldon, Jackie Ibarra, Cody Nickson, Jessica Graf, Janelle Pierzina, Elissa Slater, Nicole Franzel, Victor Arroyo and Winston Hines.
References
Big Brother 12 (US) Houseguests
| | | | | | |
| --- | --- | --- | --- | --- | --- |
| | | | Britney | | |
| | | | |
| --- | --- | --- | --- |
| Winner | Runner-Up | Evicted | Jury |
Big Brother 14 (US) Houseguests
| | | | | | | | |
| --- | --- | --- | --- | --- | --- | --- | --- |
| | | | | | | | Britney |
| | | | | |
| --- | --- | --- | --- | --- |
| Winner | Runner-Up | Jury | Evicted | Expelled |