We're Getting Mutants in the MCU - The Loop
Play Sound
Big Brother Australia 12 also known as Big Brother: Revolution is the twelfth season of the Australian version of Big Brother.
This is the first Australian season to broadcast on Channel 7.
After 39 days, Chad Hurst was crowned the winner over Sophie Budack and Daniel Gorringe to claim the A$234,656 prize.
Background
Developments
Since Big Brother Australia 11 ended in 2014, many speculations have been said regarding a possible 12th season. However, it was stated by former production chief Andrew Backwell in 2015 that Nine Network had no plans of airing another season. The risk of the show being put on hiatus became more evident as the years went on when Nine decided not to bring back the series on air despite retaining the rights to the franchise.
In 2019, Endemol Shine Australia announced that Big Brother Australia will be returning in 2020. In October of 2019, Seven Network announced that they will be reviving the series. [1] Along with this revival comes with new changes on the series, marking it as the "new era" for Big Brother Australia. [2]
"The thrilling new era of Big Brother begins with a dynamic new house full of incredible surprises, new rules designed to create show-stopping twists and a new generation of unique and ambitious housemates determined to outstay each other no matter what Big Brother throws at them." Endemol Shine's chief content officer Peter Newman stated. [3]
Logo Changes
Along with the Seven's reboot, comes a new logo for the franchise. The series has adopted the new international logo of the Big Brother franchise with its flat, digital eye design. Few modifications have been made to fit in with the theme of the series.
With this adoption, Big Brother Australia becomes the fifth Big Brother franchise to use the re-branded Big Brother logo.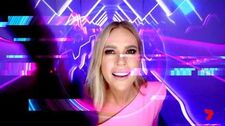 Revolution
The first teaser was revealed on October 2019 on the series' official social media pages. The teaser with the tagline, The Game has Changed hinted a huge change in Big Brother Australia. This huge change named Revolution would affect the gameplay of Big Brother Australia 12. Such changes involve the addition of Survivor-like challenges and changes to the process of eviction and nomination. The teaser showed previews of the challenges that appeared in Big Brother franchises all over the world. [4]
Big Brother and House
The official trailer for Big Brother Australia 2020 was released on April 26, 2020. The trailer featured Big Brother for the first time this season, wherein he narrated the trailer to introduce the new house and a new breed of housemates. [5]
Host
It was announced in February 5, 2020 that Sonia Kruger would reprise her role as host for the new season of Big Brother. [2] Prior to the announcement, Sonia was the series' host back in Nine Network and remained in the network after the series was put on hiatus. However, in November 2019, she confirmed that she will be transferring to Seven to appear in some of the network's newest shows, such as being judge in Australia's Got Talent and eventually returning as host for the network's Big Brother reboot.[6][7]
Prize Money
When the series was initially revealed, the prize money was not disclosed. However on May 3, 2020, it was reveled that the housemates would compete for $250,000.[8]
The House
The original house was burnt down entirely prior to the official announcements regarding the production of the season. Because the original house was destroyed, a new house had to be constructed for Seven's iteration. In February 2020, photos of the house were leaked online. It was revealed that the new house is located in a refurbished World War II Warehouse inside North Head Sanctuary in Manly, New South Wales. In addition, an activity area adjacent to the main house, similarly to Channel Ten's Friday Night Live, wherein challenges would take place every week.
House Photos
The house was revealed on June 3rd, 2020.[9] This season's house has a modern eco-style interior design, featuring living walls and wood paneling as well as LED lighting and screens. Apparently, there were new additions in this house that weren't present in the old house in Coomera such as; the Eviction Room where Eviction announcements happen and the Green Room where housemates can talk about the game.
Technical changes were also evident in this house. For the first time in the Australian version, camera runs were replaced by AI cameras.
Season Length
The season is the first season in Australian history to be pre-recorded. It was filmed over five weeks between February to April 2020. It was then revealed that the show would last for a mere 20 episodes airing Sundays, Mondays, and Tuesdays for five to six weeks.[10]
Production Changes
New House Location: After the original Big Brother Australia house got destroyed by fire, Channel 7 moved from the franchise's Dreamworld compound in Gold Coast to a converted warehouse inside the North Head Sanctuary in Sydney.[8]
Pre-Recorded Season: This season was pre-recorded months prior to its official release. The filming began in February 2020 but was sped up, ending in April 2020 due to threats of 2019-2020 COVID-19 Pandemic.

Live Finale: The filming of the season ended without a final result. The series will then have a live final for the public to vote for a winner.

New Format: With the reboot on Channel 7, Endemol introduced a new format for the series, combining the original Big Brother format with a more strategic and competitive format.
Wide Age Range: The casting for this season included housemates aged 19 to 62 years old, the widest age range for the series since Big Brother Australia 8.
Twists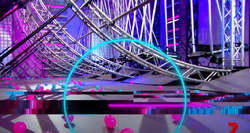 Housemates
Task History
Big Brother Australia 12 Task History
Week
Day
Task Description
Result/Winner(s)
Week 1
1
The first housemate in the house Kieran must complete a secret task. If he passes, then the housemates would have access to the beds. If he fails, then the housemates would be restricted from the bedroom and must sleep outside. Kieran must give every new housemate in the house a high five, a nickname, and to give them a massage. After Kieran lacked progression in the task, Big Brother required Kieran to perform a handshake with every housemate.
4
The four new entrants, Chad, Garth, Sarah, and Sophie, must successfully find their beds in the house without waking up the other eleven housemates. They must stay undetected until morning. If the new housemates complete the task, the house would earn a Sunday roast.
6
The four new entrants, Danni, Hannah, Shane, and SooBong, where confined to a cage when they entered the backyard. For every hour that they are confined in the cage, the house would earn $50 for the shopping budget.
Earned $150
Week 2
8
Housemates must individually enter a "Ginger Dread House," where they must face their individual fears. They must stay in the Ginger Dread House over a certain period of time. If they fail to remain in the House, then the whole entire house fails the reward. If all housemates survive in the House, then they would earn a reward.
10
Housemate Kieran, who is commonly known for being "The Worst Driver in Adelaide" must complete a driving task for the housemates to earn pizzas. Kieran must form a three-point turn in a certain amount of time without damaging his surroundings. Because Kieran damaged the wall during the task, Big Brother decided to give everybody pizza except for Kieran.
12-13
Over the next 24 hours, a ball would exit from a tube. When it does this, an alarm would blare and a housemate's name would appear on the screen. The housemates much catch the ball from wherever they were. For every ball caught, the housemates earn $10 for their budget.
Earned $190
Week 3
15
Housemates must say to yes to everything that Big Brother asks them to do. However, housemate Angela was secretly working for Big Brother and forcing the housemate to do tasks. If the housemates succeed in the task, then they would earn a KFC feast.
19-20
For the next 24 hours, housemates would be "Storm Chasers." Housemates must collect as much water as they can and transfer it to a cylinder using only their body and clothes. The more water they collect, the more money they earn for their shopping budget.
Earned $175
During the Storm Chasers task, Daniel was given a secret mission. Chad's microphone had a tracking chip placed in it. Daniel must make Chad move 12 kilometers during the task. Daniel would be able to inform other housemates about the task. If Chad moves at least 12 kilometers in the task, then an additional $50 would be added to the shopping budget. If Chad finds out about the secret mission, then Daniel would automatically fail. Even though Chad walked over 12 km, Sophie spoiled the secret mission to Chad, causing the mission to automatically fail.
Week 4
22
Housemates must stay in a box with one other housemate the longest. The final pair left in the box would earn a reward of exquisite seafood and spirits.

Daniel & Mat
24
Housemates have a balloon attached to a belt that they're wearing. Housemates must keep the balloon inflated until sunset. If the balloon pops before that, then the housemates with the popped balloons must sleep outside during the night. All the housemates with balloons at sunset would receive a home-cooked meal.

Mat
When three housemates were left in the task, Angela, Marissa, and Mat, Mat was given a secret mission. He would be required to sabotage the two other housemates left, Angela and Marissa, by popping their balloons. If he successfully pops both of their balloons, then he would be allowed to bring another housemate back into the house.
26
Housemates must complete a series of tasks in the diary room. If all of the housemates complete the tasks in twenty minutes, then the housemates would earn $250. If the housemates fail to complete the task in under twenty minutes, then the housemates would be on basic rations for the week. The housemates would also be competing for a Mexican fiesta.
Earned $250
Week 5
31
Since it was Chad's and Sophie's one-month anniversary, Chad was given a secret mission to get himself and Sophie dressed up nicely in five minutes. Chad would only be allowed to tell Sophie that he was giving her a surprise. If Chad succeeds in his mission, himself and Sophie would earn a dinner-for-two.
Big Brother had the ability to control each and every housemate in the house using the phrases: 'fast forward', "rewind" and "pause". The housemates had to do as he as wished, and if they did they would earn burgers.
32
The housemates would be divided into three pairs of two and one person alone. They would be sent to small cubicles to work two shifts. However, all of the tasks would be irrelevant except for in one cubicle. In this cubicle, the two housemates must enjoy a day of relaxation and champagne without any of the other housemates noticing. If the succeed, the house would earn $400 for their budget. If they fail, they would be on basic rations.
Earned $400
34
One at a time, the housemates would enter a booth at Big Brother's request. They would be blindfolded and would be asked to catch a ball. The pink ball would give them a reward for themselves, while the blue ball would give them the power to inflict a punishment on another housemate.
No Result
6
36
Housemates would all stand at a designated mark for one hour. During the hour, they must hit a tennis ball that has been served from a hole in the backyard. Every tennis ball missed, would be a deduction of $10 from their budget. Their starting budget is $1,000.
Earned $490
| | | | |
| --- | --- | --- | --- |
| Key: | Secret Mission | Shopping Task | Reward Task |
Competition History
Big Brother Australia 12 Competition History
Week
Day
Competition Description
Winner(s)
Week 1
3
Housemates would slide on a swing and attempt to land five balls on the other side of the swing. They would be able to get to the other side only by momentum.

Talia
5
Housemates attempt to remove a flag from an ice block, only using their body to melt the ice. The first housemate to remove their flag and wave it would win.

Garth
7
Housemates would be randomly selected to compete in pairs. They would be required to stand on a podium for as long as possible. As time goes on, the housemates would move to smaller podiums. The last pair standing would both win.

Sarah & Talia
Week 2
9
The housemates must hang on to a pole. At regular intervals, the housemates must go up a smaller foot hole, making the challenge more difficult. The last housemate standing would win.

Angela
11
The housemates must prevent water from leaking from a funnel only using their bodies. The last housemate with water in the funnel wins. During this competition, housemates are allowed to go to the bathroom and to eat. In addition to that, there would be rewards and game advantages in the diary room.

Angela
13
The housemates must transfer 100 meters from one spool to another spool. The first hosusemate to complete the transfer wins.

Ian
Week 3
16
Housemates must stack ten cylinders on a shelf. The housemates would be working in pairs and would not be allowed to wear shoes. The first pair to win both earn the nomination power.

Sarah & Zoe
18
Housemates must move a sliding stack of five blocks over a beam. The first housemate to slide the five blocks past a colored line would win.

Zoe
20
Housemates must balance a ball on a platform using only their leg. At certain intervals, the housemates would add more balls to their platform. If a ball drops, then the housemate is out. The last housemate standing would win.

Marissa
Week 4
23
Housemates must balance a stack of blocks on a magnet. At certain intervals, more blocks would be added to the stack. If the stack of blocks fall, the housemate would be eliminated from the challenge. The last housemate standing would win.

Mat
25
Housemates must sit down and hold a cylinder with their feet. If the cylinder drops, then the housemate is out of the challenge. The last housemate standing would win.

Sophie
27
In pairs, housemates must stack a group of dominoes on a winding trap. The first pair to knock over the full stack of dominoes would win.

Daniel & Xavier
Week 5
30
In the house, a token would be hidden. The first housemate to find the coin and take it to the diary room would have the power to save one of the three nominees from eviction.

Sarah
Housemates would play a game of musical chairs. When a ringing alarm stops, housemates would run around the house to find a chair. Every round, a chair would be removed from the house. The last housemate standing wins.

Chad
31
Housemates must place their hands on blue disks and their feet on foot disks. The last housemate standing with their feet on all four disks would win.

Casey
33
Housemates would hold onto a brace within a fixed frame. Over time, the frame would bend forward, making it harder to hold on. The last housemate standing would win.

Sophie
34
Housemates must balance on a board while holding a ball on a disc. Housemates must maintain their balance while still holding the ball. If a housemate loses their balance or drops their ball, they would be eliminated. The last housemate standing would win.

Chad
35
The housemates would be strapped to a bag with 70% of their body weight. They would have thirty keys to unlock three boxes of puzzle pieces using their keys. After they receive their puzzle pieces, they must complete a puzzle. The first housemate to complete the puzzle wins.

Daniel
Week 6
36
Each housemate received a basket, thirty balls, and a catapult. The housemates must try to shoot balls into their opponents' baskets. Once there are five balls in a someone's basket, then the person is out. The winner of the challenge would not have the power to nominate two housemates for eviction. Instead, they would choose between Kieran or Sophie to re-enter the game. However, Kieran and Sophie would be bribed before the vote, meaning that if Kieran and Sophie would decide to walk from the game, Mat's power would be used later in the game. On Day 38, it was revealed that since Kieran walked from the game, Mat would be given an extra vote at the eviction.

Mat
37
Each housemate would start with a large funnel of corn, which is pouring the corn out of the bottom. They must run upstairs to refill the funnel so that less corn would fall out. The first housemate to run out of corn would be automatically nominated for the next eviction. Because Sophie re-entered the game the night before, she would receive a disadvantage in the challenge, receiving 10 less gallons of corn.


Chad, Daniel, Mat, & Sophie
38
All of the housemates except for Sarah would race to escape from a cage filling with water. The first housemate to open a combination lock with the word "SAFE," get their set of keys, and unlock five locks would have the power to nominate one other housemate for eviction. Because Sophie entered the house two days prior, she would be given an extra padlock.

Chad
39
On top of a long track, the housemates must release a ball and race to the end before it hits the ground. At certain periods, the housemates would drop more balls into the track. Once the ball hits the ground, the housemate would be eliminated from the challenge. The last housemate standing would earn the sole vote to evict the last housemate from the game.

Chad
| | | | |
| --- | --- | --- | --- |
| Key: | Nomination Challenge | Veto Advantage | Nomination Competition |
Voting History
Week 1

Week 2

Week 3

Week 4

Week 5

Week 6

Day 3
Day 5
Day 7
Day 9

Day 11

Day 13

Day 16

Day 18

Day 20

Day 23

Day 25

Day 27

Day 30

Day 31

Day 33

Day 34

Day 35

Day 36

Day 38

Day 39

Final
Chad
Not in
House
Allan
SooBong
Talia
Danni
Marissa
Ian
Garth
Mat
Angela
Angela
Hannah
Marissa
Casey
Sarah
Ineligible

Mat
Winner
Sophie
Not in
House
Allan
SooBong
Casey
Danni
Angela
Ian
Garth
Mat
Angela
Xavier
Marissa
Casey
Kieran
In White
Room
Mat
Runner-Up
Daniel
Laura
Allan
SooBong
Casey
Danni
Angela
Kieran
Garth
Zoe
Shane
Angela
 
 
Xavier
Marissa
Kieran
Kieran
Sophie
Ineligible

Sarah

Third Place

Mat
Laura
Allan
SooBong
Casey
Danni
Angela
Kieran
Garth
Zoe
 
 
Angela
Hannah
Xavier
Marissa
Kieran
Sophie
Ineligible
Sarah
 
 
Sarah
Not in
House
Allan
Talia
Garth
Marissa
Garth
Xavier
Angela
Angela
Hannah
Vetoed
Xavier
Marissa
Casey
Kieran
Ineligible

Loss
 
 
Kieran
Zoe
Allan
SooBong
Talia
Danni
Chad
Ian
Garth
Zoe
Shane
Angela
Hannah
Xavier
 
 
In White
Room
 
 
Casey
Laura
Allan
SooBong
Talia
Danni
Angela
Kieran
Garth
Zoe
Shane
Angela
Hannah
 
 
 
 
Marissa
Zoe
Angela
SooBong
Talia
Garth
Chad
Ian
Garth
 
 
Shane
Angela
Sophie
Xavier
 
 
Xavier
Laura
Allan
Hannah
Talia
Danni
Angela
Marissa
Garth
Zoe
Shane
Angela
 
 
 
 
Hannah
Not in
House
SooBong
Talia
Zoe
Chad
Ian
Garth
Mat
Angela
Angela
 
 
Angela
Laura
Allan
Hannah
 
 
Chad
In the
Bunker
Garth
Zoe
Shane
Casey
 
 
Shane
Not in
House
SooBong
Casey
Zoe
Angela
Ian
Garth
Mat
Angela
 
 
Zoe
Kieran
Allan
SooBong
Talia
Danni
Angela
 
 
Mat
 
 
Garth
Not in
House
SooBong
Talia
Danni
Danni
Angela
Ian
Daniel
 
 
Ian
Laura
Allan
Marissa
Talia
Danni
 
 
Kieran
 
 
Danni
Not in
House
SooBong
Talia
Garth
 
 
Talia
 
 
Allan
Daniel
 
 
SooBong
Not in
House
Marissa
 
 
Allan
Zoe
Kieran
 
 
Laura
Kieran
 
 
| | | | | | | |
| --- | --- | --- | --- | --- | --- | --- |
| Key: | Nominator | Nominated | Veto Advantage | In the Bunker/White Room | Evicted | Walked |
Game History
Week #
Nominator(s)
Nominees
Vote Result
Housemate(s)
Vote
Finish
1

Talia

Kieran

Laura

Zoe

Laura
6-3-2
1st Evicted
Day 3


Chad, Garth,
Sarah, Sophie
Entered
Day 4

Garth

Allan

Angela

Kieran

Allan
12-1-1
2nd Evicted
Day 5


Danni, Hannah,
Shane, SooBong
Entered
Day 6

Sarah

Talia

Hannah

Marissa

SooBong

SooBong

12-2-2

3rd Evicted
Day 7
2

Angela

Casey

Daniel

Talia

Talia
11-4-1
4th Evicted
Day 9

Angela

Danni

Garth

Zoe

Danni
11-3-2
5th Evicted
Day 11

Ian

Angela

Chad

Marissa

Angela
8-4-2
Fake Evicted
Sent to Bunker
Day 13
3

Sarah

Zoe

Ian

Kieran

Marissa

Ian
7-4-1
6th Evicted
Day 16

Angela
Returned
Day 17

Zoe

Daniel

Garth

Shane

Garth
12-1-0
7th Evicted
Day 18

Marissa

Mat

Xavier

Zoe

Zoe
6-5-1
8th Evicted
Day 20
4

Mat

Angela

Marissa

Shane

Shane
6-5-0
9th Evicted
Day 23

Sophie

Angela

Casey

Kieran

Angela
9-1-0
10th Evicted
Day 25

Daniel

Xavier

Hannah

Sophie

Hannah
5-1
11th Evicted
Day 27
5

Chad

Casey

Sarah

Xavier

Xavier
6-0
12th Evicted
Day 30

Casey

Kieran

Marissa

Marissa
5-0
13th Evicted
Day 31

Sophie

Casey

Kieran

Casey
3-2
14th Evicted
Day 33

Chad

Kieran

Mat

Kieran
3-0
Fake Evicted
Sent to White Room
Day 34

Daniel

Sarah

Sophie

Sophie
2-1
Fake Evicted
Sent to White Room
Day 35
6

Mat

Kieran

Sophie

Kieran
Walked
Bribed with $15,344
Day 36

Sophie
Returned
Day 36

Chad

Mat

Sarah

Sarah
2-1
15th Evicted
Day 38

Chad

Daniel

Mat

Sophie

Mat
1-0-0
16th Evicted
Day 39

Daniel
20%
Third Place

Sophie
35%
Runner-Up

Chad
45%
Winner
Week 1
Round 1
Each housemate was individually greeted by host Sonia Kruger before going inside the house. As the first housemate, Kieran was given a secret mission by Big Brother to unlock the bedroom by giving each housemate a high-five, invent a nickname, and massage which later included a secret handshake on entry. Once all twelve housemates entered, Kieran's mission was made public and passed the task, unlocking the bedroom. Ian gifted each housemate a fossil, Angela was upset about the lack of tea, and Talia felt uncertain about Daniel's perception of her though Daniel affirmed this belief to be false. The following morning, Daniel's snoring caused ire among the housemates which Allan hoped to use against Daniel. During a house meeting discussing their rations, Laura took a booklet from Marissa which led to her abrasiveness becoming a topic of discussion for some housemates. The housemates then went to the basement to compete in the nomination competition. In this challenge housemates are secured onto a swing and will use their momentum to swing back and forth, gaining enough speed and height to reach a shelf where the housemate must place five balls from their bag of fifty balls, if a housemate runs out of balls they cannot continue. The first housemate to place five balls on their shelf wins. Talia won in a close challenge against Laura. Talia immediately made her nominations for Kieran, Laura and Zoe. The housemates began discussing their options with Laura being highlighted for her attitude, and a paranoid Kieran scrambling to secure votes against Laura and Zoe. At the eviction, the housemates chose to evict the less sociable Laura in a 6-3-2 vote.
Round 2
Following the eviction of Laura, the housemates went to bed. At midnight, host Sonia Kruger greeted four new housemates outside the Big Brother house: Chad, Garth, Sarah and Sophie and informed them that the game had started a few days ago. Big Brother gave the new housemates a secret mission to find the second bedroom, and place their personal belongings there without being detected until the morning, passing the task would reward the housemates with a sunday roast. Chad mistakenly walked into the wrong bedroom, touching other sleeping housemates before finding the vacant room, though were nearly caught by Allan and Marissa. The following morning, the new housemates introduced themselves and Big Brother announced they had passed their task. Talia grew wary of the new housemates optimism to the game which Garth picked up on. Kieran spoke of his insecurities and how he felt on the edge of the relationships the rest of the housemates are making and fears being nominated again due to the new arrivals integrating better. Before going to sleep, Allan approached the new housemates about winning the upcoming Nomination Challenge which raised suspicions about his game-play. In the nomination challenge, housemates must retrieve a flag from an upright block of ice using only their, or what is on, their body. In addition, the flag must not break in the ice. The first housemate to retrieve and wave their flag wins. Garth won the challenge over Darren and immediately nominated Allan, Angela and Kieran. The housemates began discussing their options with Garth reassuring Angela was safe and the vote would come down to Allan and Kieran. In the Diary Room, a dejected Kieran was given a pep-talk from Big Brother to continue to campaign and apologised to several housemates for his previous behaviours. Allan's confidence that Kieran would be eliminated in a landslide decision caused him to not worry about campaigning. At the eviction, Angela defended Kieran as Allan deflected his presumed intelligence. When the votes were announced, Allan was blindsided in a 12-1-1 vote.
Round 3
The morning after Allan's eviction, Kieran plans to avoid talking strategy, be more involved with more group activities and appease those in power. In the backyard, a crane appears overhead with four new housemates: Danni, Hannah, Shane and SooBong. Sarah immediately recognized Hannah from the audition process and had a negative opinion of her. Big Brother announced the new housemates would remain in the cage as part of their shopping task. The current housemates held a meeting in the lounge about how long the new housemates would stay in the cage. In the backyard, Talia was offended when Hannah asked if her profession was a stripper. After three hours and $150 earned, the current housemates released the new housemates and officially entered the house. Talia and Daniel began to push for one of the original housemates to win the Nomination Challenge, with Daniel refusing to acknowledge the newcomers as housemates. Garth and Zoe were chosen to select the shopping, as SooBong showed off his athleticism and hoped to use it to create alliances. The housemates received their groceries with Angela finally having tea. Sarah and Talia won the challenge over Mat and Sophie. Together, Sarah and Talia immediately nominated Hannah, Marissa and SooBong. The housemates began discussing their options, with Talia leading the charge against Hannah, whilst the men favoured SooBong due to his strength, and Marissa opted to not campaign for votes, but did make several housemates angry about her reaction. At the eviction, SooBong declared himself a threat, which was enough for the house to evict him in a 12-2-2 vote.
Week 2
Round 1
The morning after SooBong's eviction, Angela joins her fellow housemates in the morning yoga session, despite being uncoordinated. A life-size gingerbread house appears in the backyard. One by one, selected housemates must enter the "ginger-dread" house and be confronted by their biggest fears without pushing a panic button. The housemates pass the task and win a chocolate fountain, sweets, fruit and champagne. After the task, Ian reveals to Angela that he misses his pets at home. The following morning Talia talks strategy and mentions how her friendship group expect to be together at the end. Angela is very uncomfortable with the house divide brought on by Talia's group, and discusses voting Talia out with Marissa. They discuss with several other housemates their plan for voting her out. Kieran overhears Dan & Talia saying they want to nominate him and tries to stop that happening. Housemates must climb on "over-sized windchimes" suspended from the ceiling and stand on tiny footholds. At certain intervals, housemates must transition to a smaller foothold. The last housemate left on their "windchime" wins the power of nomination. Angela wins the challenge when Sophie bows out after more than 2 hours on the pole. Angela immediately nominates Daniel, Talia and Casey. Daniel and Talia's group immediately call a meeting in the backyard and decide to evenly spread their votes. Marissa and Shane discuss voting Dan out. At the eviction, Talia and Angela argue about Talia threatening Angela over nominating her and Dan. The house evicts Talia in a 11-4-1 vote.
Round 2
The morning after Talia's eviction, Big Brother informed Ian that his pet huntsman spider Patricia had passed away. Ian was consoled by his housemates. Angela was still celebrating that she was able to get Talia evicted the night before. Daniel had a chat with Angela to clear the air over the divide that he and Talia brought to the house. Kieran must perform a three-point turn using a supplied motorized buggy in the backyard within a reasonable time limit and with minimal damage to win pizza for the house. He completes the task with a few seconds left, but leaves a large hole in the side wall of the designated area. Because of this, Big Brother decides the house can have their pizza, but Kieran is not allowed to have any. Later that afternoon, Mat, Daniel and Daniel got makeovers from Angela, Zoe and Marissa. Kieran decided to try and make the house evict Danni by starting a rumor about her to Garth. Garth spread the rumor to several other housemates, and decides that she must be evicted. This resulted in multiple housemates feeling uneasy towards Danni. The following morning, the housemates discover cylinders of water in the backyard. In order to win the power of nomination, housemates must each plug their draining cylinder with their fingers so that the water isn't lost onto the ground. The last housemate with water in their cylinder wins. In this challenge, housemates are allowed to move away from their cylinders, but that increases the risk of losing the challenge. Because of this, Big Brother periodically offered temptations to the housemates in the diary room, such as a visit from a beloved pet or gaining a second vote at the eviction. Angela wins the challenge when Xavier steps away and lets his cylinder empty after competing for nearly 7 hours. Angela nominates Danni, Zoe and Garth. Garth felt a bit betrayed by being nominated by Angela. Danni thinks she could be viewed as a threat. Kieran wants people to vote for Danni because she'll figure out his lie. At the eviction, Garth reveals his second vote to his housemates, which makes Danni nervous. The housemates discuss the situation between Garth, Danni and Zoe that was started by Kieran's rumor. The house evicts Danni in an 11-3-2 vote. After the eviction, Garth realized Kieran had lied to him.
Round 3
The morning after Danni's eviction, Big Brother gave Ian a gift of some fish to help him cope with losing Patricia, his spider, the day before. Kieran apologizes to several housemates for lying to Garth the day before. Several housemates are getting frustrated by the low levels of food in the kitchen. A large ramp apparatus is unveiled in the backyard. At any time in 24 hours, a ball may be released on to the ramp, at which point an alarm will sound and a housemate's name shown on the living room screen. The indicated housemate must immediately stop what they are doing, run to the backyard and catch the ball from the end of the ramp. Each successful catch earns $10 towards the shopping budget. Garth, Shane, Xavier and Ian discuss how Kieran is playing the game, but agree that it's probably better to keep him around to help remove a larger threat. The next morning the shopping task ends with the housemates having earned $190 for their shopping. Zoe decides not to order black tea for Angela, who is not happy with the decision. Giant spools of rope appear in the room. Housemates must wrap the 100m of rope on to their own body as if it were a spool, then wrap it back on to a matching spindle on the other side of the room. The first housemate to complete the task and return to the original spool wins. Ian won the challenge and immediately nominated Marissa, Angela, and Chad. Kieran, Daniel and Xavier are happy with the nominations. The housemates discuss voting for Angela, but Angela doesn't want a boys' club. At the eviction, Angela says they should start nominating for reasons other than strategy. Daniel says that he has no game plan, and Angela says "it's not Centrelink". The house voted to evict Angela in an 8-4-2 vote, but Big Brother told her in the tunnel that she wasn't evicted and to move to a secret room called Big Brother's Bunker.
Week 3
Round 1
Immediately after her fake eviction, Angela moved into Big Brother's Bunker, which contained a control panel and monitors for watching video feeds from the cameras. Big Brother also explained that she was to help Big Brother carry out some tasks. The following morning, the housemates awoke after having a good night's sleep. From the Bunker, Angela watched the housemates in their morning routines. Daniel targeted Kieran as the next person to be evicted. The housemates must say "yes" to any request Big Brother makes. The reward for this task is a KFC meal for the house. The housemates passed the task and enjoyed their KFC. Later, the housemates got annoyed at Kieran for not helping with household chores. In pairs, housemates must stack ten cylinders on a wooden shelf, while keeping it balanced in the air using pulleys. Housemates must also wear Velcro-lined boots and walk on a Velcro floor. If the stack falls, they must start again. Sarah and Zoe won the challenge and nominated Kieran, Marissa and Ian. Ian processed his first nomination, so Daniel had a chat with him. Garth advised Kieran not to scramble. Big Brother allowed Angela to bring one housemate to the Bunker to chat with them. Angela chose Garth, and once he entered, she asked him to convince the housemates to evict Ian. Garth re-entered the house and started spreading Angela's word. At the eviction, Kieran said he was nominated because he plays the game, and Ian reckoned his nomination was to make people vote for the others. The house voted to evict Ian in a 7-4-1 vote.
Round 2
The morning after Ian's eviction, Daniel reminisces about his time in the house. He says that a lot of things remind him of Ian. He also says that doesn't trust Garth any more. Angela wakes up in the Bunker. Big Brother tells her that she is returning to the house shortly. Garth is excited after being able to evict Ian the night before, even though he realizes he has lost face with Daniel's group for it. Big Brother reveals his Bunker and releases Angela back into the house. The housemates show excitement at her return. Angela pretends that she doesn't know Ian got evicted the night before. Mat tells Big Brother that he feels uncomfortable knowing that Garth was the driver behind Ian going home. Mat says he is a loyal man, and being betrayed has made him lose confidence in Garth. That night, Big Brother organized an Italian feast to celebrate Angela's return; the housemates stayed quiet over dinner due to the tension between the groups. To break the ice, Big Brother provided housemates with letters from their families. Early the next morning, Garth tried to smooth things over with the Alpha group. Mat says he doesn't trust him at all. He calls a meeting with the group to discuss nominating Garth and stacking votes against him. Zoe gets nervous about the plan when she hears about it. Long, narrow platforms run down the length of the Basement, and ribbons run down the platforms. Housemates must stack five wooden blocks on the end of the ribbon and pull on it so that the blocks move down the track and make it to the other end without falling over. The first housemate to have their stack cross the colored line wins. Zoe wins the challenge but says she didn't want to. She nominates Daniel, Shane and Garth, hoping that Garth goes home. Angela is pleased that Daniel is up for eviction, and tries to rally troops to vote for him. Daniel says he is happy to be the bait to get Garth out. At the eviction, Angela says she wants to get rid of dangerous players before they get rid of her. Garth says no one should feel comfortable in the game and that everyone should be on edge. Shane says it's hard to put your complete trust in anyone. The house evicts Garth in a 12-1-0 vote. Before he leaves, he announces that he was in the Bunker.
Round 3
It's morning, and the girls are taking their time doing their morning beauty routines in the bathroom. Daniel is in the kitchen and says he would like to use the bathroom, but can't in front of other people. He eventually relents and goes. Early in Day 19, Shane went to the diary room because he couldn't sleep due to thoughts about the previous eviction. He wants to vote out Daniel, Mat, and Xavier because they control the vote and that he wouldn't be there at the end. After sunrise, Big Brother gives the housemates a wake-up call and calls them to the lounge. He says that the girls take up to 5 hours every day doing their makeup, which means the boys don't get any time in there. He offers the boys exclusive use of the bathroom for 2 hours. The girls each get one "toilet pass" for use during this time. The girls all enter the diary room to protest. Later that day, the housemates complain of having low food stocks and talk about what their first meals on the outside would be. Kieran complains that he wouldn't eat the basic rations of tuna, rice, and soy sauce on the outside and that he's craving tomato bruschetta. A few fake rain clouds appear hanging in the backyard. Over 24 hours, there will be rainstorms coming from these clouds when indicated by the lounge room screen, and housemates must collect the water and transfer it to a "rain gauge" receptacle. The more water collected, the more money won for shopping. Big Brother gives a secret mission to the housemates for the duration of the shopping task. They are to secretly make Chad clock 12 km on a pedometer hidden in his microphone. The boys get Chad running around the house and backyard, even though some of them get exhausted. By that night, the housemates collect $150 worth of water. Sophie decides to make Chad follow her around the house, but tells him that she's trying to "get his step take up". The next morning Big Brother announces the end of the task, saying they have won $175. Big Brother also announces the secret mission to Chad. However, because Sophie mentioned his step count the night before, they fail the secret mission. Sophie goes to the diary room to protest the ruling, but Big Brother stays firm. She then goes to the bedroom and chucks a tantrum. Later, Angela and Marissa are in the bathroom discussing Sophie's outburst, when Mat comes to talk to them. Angela says he is insecure and that he wants them on his side because they are strong together. See-saw devices appear in the backyard. Housemates must place balls on the top of the see-saw and keep them balanced using a stirrup connected to one side of it. The last housemate to keep their balls balanced on the device wins. Marissa wins the challenge over Hannah after 45 minutes. She decides to nominate Xavier, Mat, and Zoe. Sarah says those nominations are "a bombshell". Zoe got very upset that she went up against the boys, saying that she's guaranteed to go home. Angela says that her alliance is going to vote for Zoe. 15 minutes before the eviction, Shane says that he wants to vote for Mat because he is a strong player. This news is relayed back to him via Daniel. Kieran is unsure how he wants to vote. At the eviction, Zoe says she wants to stay because she wants to show people how fun she is. Mat says it's his turn to be nominated for the first time. Kieran says there were discussions about how to vote, but that he isn't sure how to vote. The housemates evict Zoe in a 6-5-1 vote.
Week 4
Round 1
In the morning of Day 22, Casey gets up to go to the toilet. She has been suffering from a bout of constipation for eight days, despite taking four times the recommended dosage of medication. In the green lounge room, Shane talks to Sarah about failing to evict Mat at the previous eviction. Mat wants to take down his group, consisting of Chad, Sophie, Hannah and Sarah. In pre-determined pairs, housemates must stay under cardboard boxes for as long as they can. The pair that remain under their box for the longest time wins the task and receive an opulent seafood buffet. Mat and Daniel win the meal, and Big Brother asks them to pick another box pair to join them. They choose Angela and Xavier and announce it to their housemates. That night, the four housemates enjoy their buffet in the green lounge room. Chat quickly turns to the next nominations and Daniel mentions Shane as their next target. Angela decides to team up with the boys to take Shane out. Meanwhile in the bedroom, Shane, Sarah and Hannah agree that if the boys win the nominations, then they will be put up. On her return from dinner, Angela informs Marissa of the plan to evict Shane. Marissa isn't comfortable with what Angela has in mind. Housemates stand next to conveyor belts delivering colored boxes. When the housemates' assigned colored box arrives on the conveyor, they must use it to form a horizontal stack against a platform. If the stack falls, the housemate is out of the challenge. The last housemate to keep their stack intact wins. Mat wins the challenge and decides to nominate Shane, Marissa & Angela. He tells Marissa and Angela that he put them up so that it didn't look like they were working together. Sarah offers to talk to people and convince them not to vote for Shane. Mat warns Angela that he is going to put on an act in the eviction room. At the eviction, Shane says that Angela is a manipulative genius. Mat says that the seafood dinner only brought him closer to Angela for a couple of hours. Shane gets evicted in a 6-5-0 vote.
Round 2
It's the morning of Day 24, and Casey has finally been able to go to the toilet. Later, Angela goes to the Diary Room to talk about yesterday's deal with the boys. She says that she has faith in them, despite being nominated by them. Xavier, however, doesn't trust her. Mat wants to keep his enemies close. Housemates must each wear a balloon filled with confetti on their waist and not let it pop until sunset. If their balloon pops, they are to remain in the backyard until sunrise and eat, wash and sleep there. Housemates that keep their balloons intact at sunset get exclusive access to the house and enjoy a home-cooked meal. With an hour left before sunset and three housemates left in the challenge, Big Brother requests one of them to visit the diary room. Mat discovers the reason for the visit is a secret mission to pop the others' balloons, in exchange for inviting one other housemate back into the house to enjoy the meal. Mat succeeds in popping Angela's and Marissa's balloons and selects Daniel to join him inside. Angela is upset about having to camp outside for the first time. The campers receive camping beds, sleeping beds and dehydrated meals, while Mat and Daniel enjoy their roast dinner. Later that night, Daniel and Mat decide to dress up in Angela and Marissa's clothes from the bedroom and parade in front of their housemates to the amusement of all except Angela and Marissa. In bed, Angela gets paranoid over the presence of wildlife. The next morning, the wildlife are still scaring Angela, so she pleads to go back inside. Once inside, Angela declares that camping isn't for her. In the bedroom, Mat starts rallying the housemates to evict Angela, especially after she woke them up early. Marissa overhears this and alerts Angela, who has a chat with Sophie about this. Housemates must use their feet to rest a cylinder against a board in front of them. If they drop their cylinder, then they are eliminated. After 45 minutes, Big Brother instructs the remaining six housemates to use both feet on the cylinder. Sophie wins the challenge after Daniel and Sarah both decide to drop out. She nominates Angela, Kieran and Casey. Angela has a chat with her about being put up. She says that Angela is her biggest threat in the challenges, even though she trains as an elite athlete. Angela starts to target Casey for eviction and tries to convince others to vote for her. At the eviction ceremony, Angela calls Mat two-faced and that Casey hasn't earned her place in the house. The house chooses to evict Angela in a 9-1-0 vote.
Round 3
It's Day 26, and the housemates are congratulating each other on making it to top 10. Kieran says that he thought he wouldn't make it to top 10 and celebrated in the diary room by doing a dance. He asks Big Brother to rate his dance, and Big Brother gives his dance a 9. Whilst the rest of the house is celebrating, Daniel is not in a celebratory mood. Talking to Sarah and Chad, he says he misses his girlfriend, Anna. Sarah says that Daniel has fallen in love with her from being apart. In the diary room, he reveals that they broke up because of him not being mature enough. Before entering, they rekindled, but didn't make anything official. Daniel reveals that Anna asked him to apply for Big Brother. In his words, "Anna is the greatest thing that has happened to me (Daniel)". In the living room, Anna appears on the screen, and the housemates gather around. Daniel asks Anna if she still loves him, her response being yes. The housemates cheer and Daniel breaks down. Later on, the house begins a small cricket game, but they realize Hannah is missing. Hannah is strategizing and wants to get rid of one of the alpha boys- Mat, Daniel and Xavier after what Angela had said at the last eviction. She gathers Marissa, Sarah and Sophie and says that they will target Chad. Sophie relays this to Chad, and Chad takes it with a grain of salt. Housemates are then gathered in the living room by Big Brother for the shopping task. Housemates were given twenty minutes to complete a series of tasks for shopping money. Big Brother would call each housemate up into the diary room with a task to complete, and all the tasks had to be completed within the twenty minutes. If they were successful they would get $250. Kieran's task was to eat 5 hot chilis. Sarah and Mat had to thread five needles whilst wearing muscle stimulators. Xavier and Marissa had to wrap presents whilst wearing oven mittens. Chad had to eat some wheat biscuits dry. Casey and Dan had to blow a series of balloons until they popped. Finally, Hannah and Sophie (with 5 minutes and 18 seconds left) had to clean up a mess of confetti in the diary room. They won the $250 and a Mexican feast with only five seconds to spare. The next day, Big Brother gives Kieran a riddle, Kieran gives up but Mat gives the correct answer. Kieran talks with Daniel and says that Casey should be evicted. Kieran asks Daniel to keep it a secret, but Daniel tells Casey immediately. Casey immediately talks to Kieran about this, and Casey is annoyed at Kieran for doing this, making Kieran Casey's target. Xavier warns Casey about her move to tell Kieran. Casey apologizes to Daniel for what she did. Kieran wants to win the challenge and nominate Casey for eviction. In pairs, housemates were to assemble a domino line across a large track. The first team to build and then knock their first domino to hope that the domino run would fall in succession and knock the last four large dominos. The winners of the challenge Daniel and Xavier had to nominate two housemates for eviction. They put up Sophie and Hannah. Before the eviction, the numbers are on Hannah. Casey is persuaded to evict Hannah, however she wanted to evict Sophie. Hannah and Casey make a pact for Casey to evict Sophie. At the eviction ceremony, Sophie is emotional after Sonia asks her about her relationship with Chad. She says that she wasn't looking for anyone in the house until she met Chad. Chad has similar feelings, and would protect Sophie. Some housemates are scared that if they vote Sophie, Chad will get revenge. Chad adds fuel to the fire saying that if they evict Sophie he will have revenge. Hannah is evicted after a 5-1 vote.
Week 5
Round 1
It's Day 28 and all starts of well until all the cameras found in the house's windows are covered up and the fixed cameras in the house stop moving. The housemates are all confused and Sophie and Sarah go to Big Brother to find out what is happening. The footage from the house cuts to Sonia out the front of the house, reporting that a crew member has been in contact with someone who has tested positive for COVID-19. The game is therefore temporarily suspended until Big Brother gets the results from the crew member's test. The housemates are still being filmed, however through the cameras fixed around the house. All housemates have been given some information over the time that they have been in the house. The housemates are called into the diary room where he breaks the news about the crew member. All housemates were also able to get one phone call from home. Sarah asks Daniel if COVID-19 is as bad as chickenpox, and Daniel replies with it being way worse. Each person is called up to the diary room and given some time to call their person of choice. On Day 30, the crew member tested negative and the game resumed. Housemates need to search for a Big Brother eye token hidden somewhere in the house. When they find it, they need to go to the diary room with the eye and they will receive the advantage. Sarah finds it hidden in an artificial pot plant in the green room. Her advantage is that she can veto herself or one of her fellow housemates from an eviction. She is allowed to tell people or keep it to herself. The housemates when she leaves the diary room keep hassling her to tell them her advantage. Sarah tells Sophie her advantage and Sarah promises to keep it a secret. Chairs are scattered around the house. When Big Brother says go the housemates need to run to a chair and claim it. The person without a chair is then out of the challenge. Two housemates can not be on one chair and a chair is removed after every round. The last one standing wins. Chad won the challenge and nominated Casey, Xavier and Sarah. Sarah removed herself from the nominations, after winning the scavenger challenge leaving Casey and Xavier as the two nominees for eviction. At the eviction ceremony, Xavier was evicted in a 6-0 vote.
Round 2
On Day 31, the housemates are up and working, except Kieran who is again not helping with any chores. In a secret mission, Chad was tasked with getting Sophie up and dressed up in some fancy clothes, but only tell her that the reason why he is making her do it is for a 'surprise'. If he successfully did so, Big Brother would reward the both of them a picnic breakfast to celebrate their one month anniversary. Chad successfully completes the task and Sophie and Chad enjoy their breakfast in the backyard, with the other housemates watching from the inside. Casey is determined to get the power couple (Chad and Sophie) out of the house, after they were responsible for Xavier's eviction the night before. Mat insists they evict Kieran as he is a pest, only with Casey telling him that there are bigger fish to fry. Big Brother had the ability to control each and every housemate in the house using the phrases: "fast forward", "rewind" and "pause". The housemates had to do as he as wished, and if they did they would be treated with burgers. The housemates were successful in the house task and burger lunch. Marissa tried to regain trust with Chad, Sophie and Sarah. Marissa tries to do this by giving the group information from Casey about her plan to evict Sophie and Chad. However, Chad walks in on a conversation between Casey and Dan on Casey's wish to try and get rid of Sophie and Chad. Casey accidentally slips up and throws Marissa under the bus saying that Marissa wants Chad and Sophie gone. Marissa says that Casey is the one lying, but Chad doesn't believe her. In the backyard, the housemates had to hold onto two blue discs with their hands and have their feet rest on two of the six numbered discs placed in different positions. For each housemate the discs were placed based on their height. If they accidentally took their hands off the blue discs or their feet off the right discs, they were out. Casey wins after persuading to Chad and Sophie that she won't nominate them. Casey puts up Marissa and Kieran up for eviction. In a last ditch effort to keep herself in the house, Marissa goes to each housemate and talks to them. However this proves useless because at the eviction ceremony, she was evicted from the house in a 5-0 vote. Her parting words were for the housemates was to tell them that she had a lasagna in the oven for them.
Round 3
After Marissa's eviction the night before, Casey and Mat are situated in the living room, taking time to strategize. As usual, their targets Chad and Sophie have survived, winning more nomination challenges, keeping them safe. Casey is determined to change Sarah's mind and make her part of the alliance consisting of Casey, Mat and Dan. Housemates were divided to pairs (except Sophie as there was an odd number of housemates). They had to complete some shifts for Big Brother. If they had successfully completed the jobs, they would win 200 dollars of shopping money. In rotation one, Chad and Daniel were required to sort out two bowls of potato chips into three containers based on their flavors: Original; cheese and onion and salt and vinegar. However, the catch was that they could only lick the chips to find out what flavor they were and weren't allowed to eat any chips. Sophie was required to count a series of flashing lights. Sarah and Casey were told to remove nuts and bolts from some disgusting water. Mat and Kieran, however had a table of high tea that they could enjoy whilst their fellow housemates suffered. Their task was to not tell any of the housemates that they were being pampered, if they completed the task successfully, the $200 would double. Later on the day, the housemates were called back to complete more jobs. Chad and Daniel's second job was to find colored buttons within some manure. Sophie had to clean mud from shoes, Sarah and Casey had to top and tail prawns. Mat and Kieran were again given some pampering with face masks and champagne. The housemates completed their tasks to Big Brother's standards, and Mat and Kieran had kept their pampering a secret from all housemates, they had won $400 shopping budget. On Day 33, the housemates were again all about strategy, especially the couple Chad and Sophie who noticed Casey trying to get Sarah to be part of Casey's alliance. Chad says that they need to make sure that Sarah doesn't flip. Sophie reassures Chad that Sarah wouldn't do that to them. In Big Brother's bunker, housemates had to stand on a large frame, and hang on. The frame would slowly tilt forward. The last housemate standing would get to nominate two housemates. Kieran lasts forty-five minutes on the frame, which is the longest amount of time he has stayed on in an endurance challenge. However Sophie wins the challenge, immediately nominating Casey and Kieran, the latter being his sixth time as a nominee for eviction. Sophie's strategy is to keep Kieran as the safe vote so she can cause a tie, meaning that Sophie would have a final choice. However, Sarah is the vote that would be able to make it work. Being torn between two alliances, Sarah is the deciding vote in the game. At the eviction ceremony, the vote is a 2-2 causing a tie. Sophie had to decide who to evict and she decided to evict Casey making it a 3-2 vote.
Round 4
Immediately after Casey's eviction, the housemates stand around in the eviction room. After being dismissed from the eviction room, the housemates walk outside. On Day 34, the housemates wake to both Daniel's snoring and Kieran's celebrations of surviving his sixth eviction. Usually Mat and Daniel would be determined to get rid of Kieran, however Daniel realizes Kieran would be the perfect number to use to evict either Sophie or Chad. In the backyard is a glass box, dubbed "Big Brother's Power Booth". At certain times, housemates would be able to enter the booth and try to grab either a blue or pink piece of confetti. If they grabbed a pink piece of confetti they would get a reward. If they grabbed a blue one, they could inflict a punishment on a fellow housemate. Sarah was allowed to go first, and picked a blue piece of confetti. She was told to make someone the resident dishwasher (meaning this person had to clean the dishes for the day). Instinctively, she chose Kieran who had washed the dishes less times than he had been up for eviction. Kieran was naturally pissed, and was more pissed when he didn't know where soap was. Chad grabbed a blue piece of confetti and was allowed to ask one housemate to grab their belongings and give them to Big Brother for the day. Kieran received the punishment, however having a glass half full look on it saying that if he was nominated he wouldn't need to pack. Daniel and Mat enjoyed Kieran's dishwashing duty by making sure that they had made the kitchen a total mess for Kieran to clean up. When Sophie went in the booth, she got a blue piece of confetti and banished Daniel to stand at the front door and not participate in the challenge. Finally, Sophie and Sarah won some KFC that they could enjoy in the diary room. Housemates had to stand on a wobbly board and balance a ball on a platform at the same time. The last one standing gets the power to nominate. Chad won the nominate challenge, beating out Dan slightly. Chad once again put Kieran up for his seventh nomination and Mat which Chad says is going to be the safe vote. At the eviction Kieran was evicted in a 3-0 vote. However, in a twist he was stopped in the hallway of the main entrance and transported into the White Room, a room where everything is white meant to drive the houseguests inside insane. Big Brother tells him to survive as long as he can in there, as that may be a way to get himself back in the game.
Round 5
At the start of the episode, Kieran is ushered into Big Brother's White Room, where Big Brother tells him to stay in the White Room as long as he says so. If he succeeds, he will get a second chance at the game. There are also two red buttons in the middle of the room. Big Brother tells Kieran that if he cannot handle the White Room anymore, he can press the button and leave the house immediately. Big Brother also made a pun at the end of his monologue, saying that everything is going to be "all white" (alright). Meanwhile, in the other sections of the house, the housemates wake up to a nasty surprise, as someone or somebody took every single object in the living room, kitchen and dining room, and even drained the water out of the pool and stole Daniel's fish. Big Brother talks to the housemates, revealing that he did not take it on purpose, and asked every housemate to come to the diary room to state their opinion on what happened. Daniel claimed that he heard Mat pick up the couch and mutter to himself how heavy it was, scoop cups of water out of the pool, try to jiggle the microwave out, and most importantly, steal Daniel's fish. Mat claimed that he heard Daniel crying about something in bed, which was claimed to be usual. He also noted that Chad's lollies from the previous episodes were not stolen. He also said that Chad and Sophie have given him looks and noted suspicious behavior. At the White Room, Kieran jokingly asks for a glass of red wine and a steak, but Big Brother says that that wouldn't be white. Kieran then asked, as a response, for a vanilla milkshake instead, saying that was white. Big Brother later says to Kieran to think of the White Room as a halfway house, in which Kieran adds on by calling it a prison. Kieran composes his own tune about how he wants someone to save him from "this hell", which, in this case is the White Room. Big Brother talks to Sarah and asks her what happened. She claimed that she watered some inside plants, much to Mat and Sophie's disbelief, claiming that it wasn't a normal routine. Sarah slowly gets annoyed, in which Big Brother tells her to calm down. Big Brother then abruptly ends Sarah's interview and calls Chad to the Diary Room. Big Brother tells Chad to remove his hood and thus asks him why he looks tired. He says that there's probably a thief in the house and claims Sarah was acting strange. After a few more interviews, Daniel is called into the Diary Room where he is greeted by a bunch of the kitchen appliances and his fish. Big Brother says that he has to choose one of the two options, but not both. He regrettingly declines his fish and accepts the appliances instead. When Sophie is called in, she is greeted by a confetti pop and a small KFC meal, as a reward for her being the 1000th diary room entrant. In Big Brother's basement, each housemate wears a brown harness vest and are all individually hooked to a heavy bag that is 70% of their total body weight. In each housemate's lane are three boxes filled with a number of puzzle pieces and a small mount. Each housemate is given a ring of 30 keys, in which only three can open all the boxes. The aim of this challenge is to open all the puzzle piece boxes and assemble the puzzle pieces as quickly as possible. The first housemate to complete this task gets the power to nominate two housemates for eviction. Daniel wins the challenge by a very small sliver and nominates Sarah and Sophie. Sarah is annoyed just because she was singled out as the only person that doesn't have a partner in the house. She also talks to Sophie saying that one vote could be the difference between her going home and staying in the house. She also says that Chad will convince Mat to back up Sophie and claims that she herself could be the easy vote. At the end of the day, at the eviction, Sophie and Sarah receive one vote each, which leaves Daniel with the power to decide who goes home. Daniel eventually decides to evict Sophie, who says her goodbyes and starts making her way to the door. However, Big Brother tells Sophie that she has not been evicted and is asked to make her way to the end of the corridor, which is where the White Room is. When she walks in, she is surprised by Kieran who is behind the door.
Week 6
Round 1
At the beginning of the episode, we return to Sophie opening the white room door and being surprised by Kieran who was behind the door. Her immediate reaction nearly caused her to press the red button in the middle of the room by accident. After the shock, Big Brother explained how the white room worked to Sophie and is told to change into the white clothes provided by Big Brother. During the evening back in the house, Chad is awake thinking about Sophie after she was evicted from the game. Meanwhile, in the diary room Dan is quite happy with his move to evict Sophie, telling Big Brother that the eviction of Sophie was purely strategical and not a personal attack against Chad. Chad, however in his chat with Big Brother says that Dan had betrayed the final four pact that they made earlier in the game. In the white room, Sophie has found herself with quite a vengeance and wants revenge on the bromance (Dan and Mat). Talking to Kieran, who seemingly is in a different world to Sophie, she tells him that she wants to destroy the boys and is out for blood, whilst doing a walk around the room. Then with a butter knife she writes 'Revenge is a b***h' on the wall, with two stick figures below. Big Brother once again tells them that they can press the button at any time, with Sophie responding with 'You're not gonna break us'. Meanwhile back in the house, Mat and Dan are talking about who they would rather have in the final three- Chad or Sarah whilst taking a shower. They come to a conclusion to take Chad over Sarah to the final 3. Big Brother calls the remaining housemates and then tells them that the challenge is not a nomination challenge, rather a challenge to win a power. Set up in the backyard, each housemate had a catapult and a corresponding net. Their challenge was to use the balls provided to launch them into their opponents nets. Once a certain amount of balls had made it into the net, the person would be out. The one who is left standing wins a power that would not be revealed until later that night. Mat and Dan had eliminated both Sarah and Chad and then Mat eliminated Dan, meaning Mat had won the challenge and would receive the power. As a treat for the final four, Big Brother threw a soiree for them, which Sarah called a soi-rez. They are given small finger food and some champagne as part of their soiree. However, during their soiree, the living room screen displayed the white room feed. The housemates were shocked, especially Mat and Dan who couldn't believe their eyes. Sonia appears through the white room's screen and tells Sophie and Kieran that one of them will be returning to the house. However, to decide who would go back to the house a cash sum would appear on the screen and rise over a minute. If they pressed the red button in that one minute they would receive the sum that they stopped on. If no one or someone is too late to press the button, Mat would decide who to bring back, as he had won the challenge that afternoon. Kieran presses the button and is stopped at $15,344. He is required to leave the house immediately, and the money would be deducted from the grand prize of $250,000. Kieran tells Sophie to get revenge on the boys that evicted her and tells her to win it for me (Kieran). Sophie returns to the house, and Mat and Dan throws a tantrum when she walks through the door. Mat goes to the diary room and throws a tantrum at Big Brother. Dan threatens to walk from the house, and goes to Big Brother in the diary room. Big Brother tells Dan the twists 'are an integral part of the game'. Dan tells Big Brother than he has been blindsided by Big Brother. The episode ends with Sophie sipping on champagne saying "Game on moles".
Round 2
At the start of Day 37, the recently reunited lovers, Chad and Sophie are seen in the bedrooms hugging each other. Mat and Daniel have woken up, still annoyed over the white room twist, which brought Sophie back into the house. In return for his twist, Big Brother called Sarah and Dan into the diary room and letting them meet a special visitor, the visitor was a golden retriever named Banjo. Dan brings Banjo out of the diary room so the other housemates could meet the dog. Everyone except Mat were happy meeting Banjo the dog, with Mat not really caring at all. Big Brother then told Daniel to bring Banjo back to the diary room as their time with him was over. In the first part of the nomination challenge, the basement had five large containers of corn. Each housemate was allocated to a container and on Big Brother's count, they had to open a small door at the bottom of the container letting the corn out. With a bucket provided to them, they had to catch the corn that was being let out and bring it back to the top of the container to refill it. They would need to repeat this process to keep as much corn in the container. The first person who does not have corn left in their container will be eliminated and won't sit part two of the challenge, and be immediately up for eviction. Sophie, who was given a second chance at the game would have less corn in her container, making the challenge more difficult, as the less corn in the container, the quicker the container would empty. Mat would be given an advantage of a second vote at the eviction, as he was unable to use the power given to him the night before. Sarah is the first with an empty container, eliminating her from the next part of the nomination challenge and would be up for eviction. The competing housemates had to lie in a cage and open five locks to get them out, using the many keys provided to them. However, the cage would fill up with water. The one to free themselves first would become the nominator, and nominate someone else to sit with Sarah at the eviction. Sophie was given the disadvantage, because of being given the second chance and would be required to open six locks instead of five. Chad managed to free himself first, and won the power to nominate one extra person for eviction. He chose Mat, and because of Mat's advantage he will still be able to cast one vote, even though he is nominated for eviction. At the eviction ceremony, Sarah is evicted in a vote of 2-1. After Sarah leaves the house, Big Brother tells the final four that tomorrow will be the last day of the Big Brother game.
Round 3
The final four; Mat, Dan, Sophie and Chad, wake up on their final day in the Big Brother house. Big Brother calls them into the living room where he has a special surprise for all of them. On the large screen, Big Brother had asked the evicted housemates to send video messages in for the final four in the house. Once all the video messages had been seen, the housemates were all given a special breakfast for making it to the final four. At the dining table, they all reflect on their time in the Big Brother house. In Big Brother's basement, there were four large marble runs. When Big Brother instructed them, they would need to drop a ball from the top of the run and have to make their way to the bottom of the stairs and catch their ball at the bottom of the track without dropping them. They would then need to make their way to the top of the track and drop the marble from the top and repeat the same process. At certain times, Big Brother would ask them to add another ball to the run. The last one to not let any balls fall to the ground, they will win the first spot in the Final 3 and be cast the sole vote to evict one person out of the house. Mat and Sophie drop out after having four balls on their track, leaving Dan and Chad (with an ankle injury) to fight it out for the power to nominate. Daniel drops out, when a ball falls at the bottom of the track, making Chad the winner. Chad is called to the diary room, and Big Brother congratulates him on the win, and gives Chad a surprise phone call to his mum. Chad tells his mum that he has made it to the final three and his mum congratulates him. However, even though winning the challenge, he is required to evict either Sophie, Dan or Mat. Sophie and Chad talk it over, and is faced with the dilemma of either stick to his morals or something that will make him win. At the eviction ceremony, Chad comes to a decision that he would rather take Dan to the final three than Mat, ultimately evicting Mat from the house. Once Mat has been evicted, Big Brother sets off fireworks in the backyard and the final three celebrate with champagne and a hug, as one of them will ultimately be the winner of Big Brother.
Final
The live finale and reunion hosted by Sonia Kruger brings back the evicted housemates and looks back on the best, funniest and saddest moments of the season in front of an audience. Later on, the final three (Chad, Sophie and Dan) were given one minute to pitch why they should be crowned the winner of Big Brother 2020. The live vote crowns the winner of Big Brother 2020 to Chad Hurst, who had accidentally slipped the f-word live after finding out his win.
Trivia
Big Brother Australia 12 is the first Australian season to air pre-recorded.
With the announcement of the series being named as "Big Brother: Revolution" this is the first Australian season to have a subtitle.
Technically, this is the third Australian season to have housemates evict each other for eviction. The first season to use such process was Big Brother Australia 7 for a single eviction twist and then Big Brother Australia 8 adopted it during the first half of the season.
With this season lasting only six weeks, it is the shortest season of Big Brother Australia.
Ratings
Big Brother Australia 12 Ratings
#
Date
Segment
Overnight Ratings
Consolidated Ratings
Total Ratings
Source
Week
Episode
Viewers
Rank
Viewers
Rank
Viewers
Rank
1
1
Monday, June 8, 2020
"The Arrival"
853,000
8
81,000
3
947,000
6
[13][14]
"Episode"
866,000
6
"Eviction"
930,000
5
78,000
5
1,008,000
5
2
Tuesday, June 9, 2020
"Episode"
817,000
7
93,000
1
910,000
7
[15][16]
"Eviction"
842,000
6
72,000
2
914,000
6
3
Wednesday, June 10, 2020
"Episode"
748,000
8
90,000
1
838,000
7
[17][18]
"Eviction"
805,000
6
84,000
2
889,000
6
2
4
Sunday, June 14, 2020
"Episode"
675,000
7
80,000
4
755,000
7
[19][20]
"Eviction"
695,000
6
65,000
6
760,000
6
5
Monday, June 15, 2020
"Episode"
658,000
12
87,000
4
745,000
11
[21][22]
"Eviction"
655,000
13
92,000
3
747,000
10
6
Tuesday, June 16, 2020
"Episode"
777,000
7
94,000
1
871,000
7
[23][24]
"Eviction"
807,000
6
86,000
3
892,000
6
3
7
Sunday, June 21, 2020
"Episode"
751,000
5
89,000
4
840,000
5
[25][26]
"Eviction"
721,000
6
72,000
6
793,000
6
8
Monday, June 22, 2020
"Episode"
719,000
11
98,000
3
817,000
10
[27][28]
"Eviction"
744,000
10
81,000
4
825,000
9
9
Tuesday, June 23, 2020
"Episode"
713,000
8
114,000
1
827,000
6
[29][30]
"Eviction"
739,000
7
88,000
2
827,000
7
4
10
Sunday, June 28, 2020
"Episode"
701,000
6
82,000
3
784,000
5
[31][32]
11
Monday, June 29, 2020
"Episode"
686,000
11
94,000
2
780,000
10
[33][34]
12
Tuesday, June 30, 2020
"Episode"
695,000
9
92,000
1
786,000
7
[35][36]
5
13
Sunday, July 5, 2020
"Episode"
695,000
7
92,000
2
787,000
5
[37][38]
14
Monday, July 6, 2020
"Episode"
664,000
11
91,000
2
755,000
10
[39][40]
15
Tuesday, July 7, 2020
"Episode"
695,000
9
97,000
1
792,000
7
[41][42]
6
16
Monday, July 13, 2020
"Episode"
723,000
10
69,000
3
793,000
10
[43][44]
17
Tuesday, July 14, 2020
"Episode"
714,000
9
89,000
1
803,000
7
[45][46]
18
Wednesday, July 15, 2020
"Episode"
711,000
7
93,000
2
805,000
6
[47][48]
7
19
Monday, July 20, 2020
"Episode"
712,000
10
49,000
5
761,000
10
[49][50]
20
Tuesday, July 21, 2020
"Episode"
832,000
5
49,000
4
881,000
5
[51][52]
21
Wednesday, July 22, 2020
"Finale"
769,000
7
28,000
9
798,000
10
[53][54]
"Winner Announced"
876,000
5
29,000
8
905,000
5
Note: Ratings data is from OzTAM and represents the viewership from the 5 largest Australian metropolitan centres (Sydney, Melbourne, Brisbane, Perth and Adelaide).
| | | | |
| --- | --- | --- | --- |
| Key: | Increase | Decrease | No Change |
References
External Links
Australia Seasons
Civilian
1 · 2 · 3 · 4 · 5 · 6 · 7 · 8 · 9 · 10 · 11 · 12 · 13 · 14 · 15
Celebrity
1 · 2